Vol 6 No 1 (2019): December
Labor Law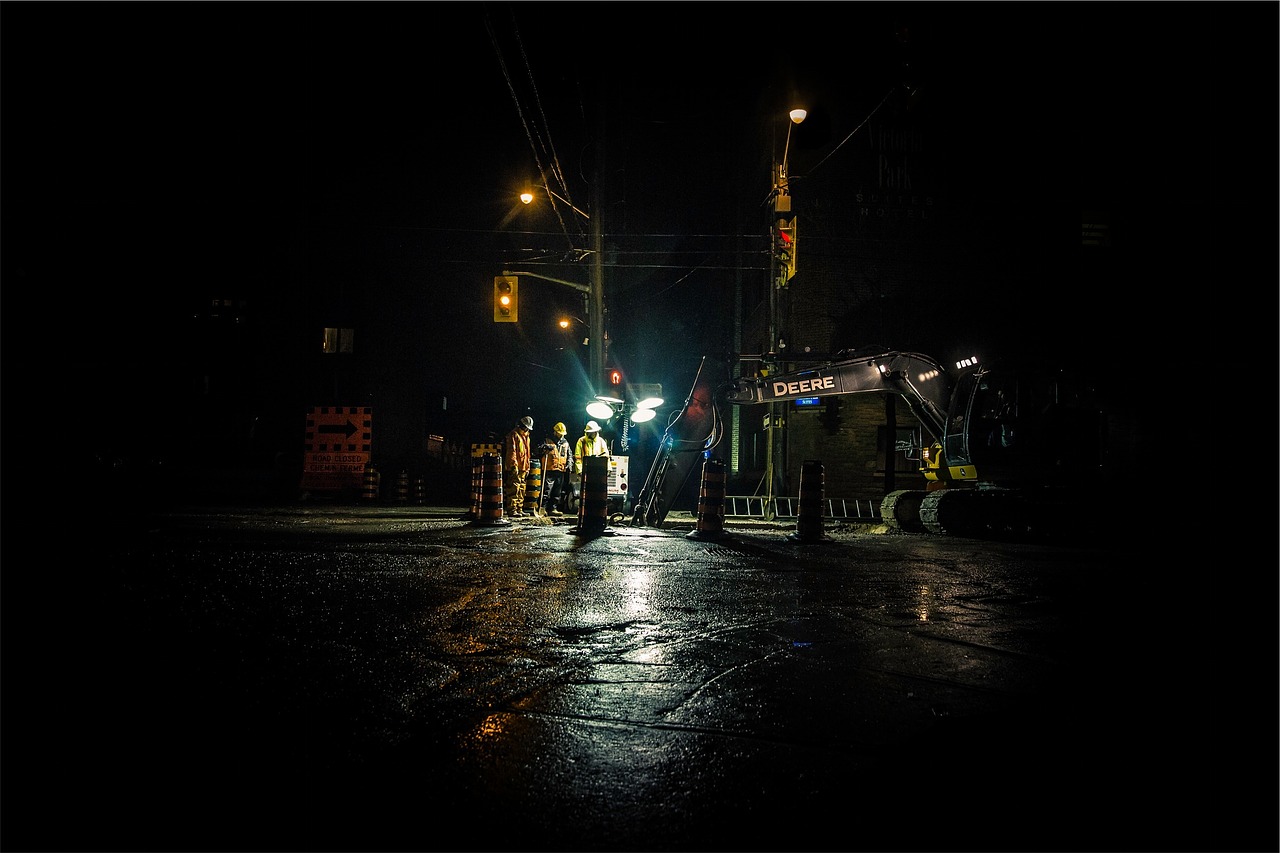 Picture in here are illustration from public domain image or provided by the author, as part of their works
Published
December 10, 2019
Keywords
Female

,

Rights

,

Night Working Rules
How to Cite
Pratama, R. A., & Prasetyo, B. (2019). Challenges in Applying Night Work Norms in Indonesia. Rechtsidee, 6(1). Retrieved from https://rechtsidee.umsida.ac.id/index.php/rechtsidee/article/view/77
Copyright (c) 2019 Rio Arif Pratama, Bayu Prasetyo
This work is licensed under a Creative Commons Attribution 4.0 International License.
Abstract
Everyone has the right to have and determine the desired work, get a fair treat and get a decent wage, it is governed by the Constitution of the Republic of Indonesia. In general, working in the morning until evening, but there is also work carried out at night. The lawmakers pay special attention to the execution of work at night by providing a number of excusive rights as part of legal protection for workers. This research aims to determine the opportunities and challenges of applying the night work norms based Law No. 13 of 2003 on legal systems through legal substance, legal structure and legal culture analysis in the field of employment. TThe results of the research are in several Indonesian Regions there are still similar challenges regarding the implementation of night work norms. The authors also assess there are a number of opportunities for improvement in order for nighttime work norms to run well.
Downloads
Download data is not yet available.
References
Saraswati, Ayu Wanda, Indriati Paskarini, "Hubungan Ganguan Tidur Pada Pekerja Shift Dengan Kejadian Kecelakaan Kerja di Terminal Petikemas", The Indonesia Journal of Occupational Safety and Health, Vol.7 no.1 (2018): 72-80.
Riyadi, Prasetijo, Sri Priyati, "Reconceptualization of Indonesia Law Subtance", Brawijaya Law Journal, Vol.4 no.2 (2017): 175-187
Pratama, Rio Arif, Bayu Prasetyo, Ikhwanul Muslim, Asnawi Mubarok, "Injustice during Night Work for Female Employees: A Lesson from Samarinda, Indonesia [Ketidakadilan saat Bekerja pada Malam Hari bagi Pekerja Perempuan: Suatu Pelajara dari Samarinda, Indonesia], Indonesia Journal of Law and Economics Review, Vol.2 no.2 (2019): 32-38.
Dissertation or Theses:
Situmorang, Yusuf Erwin S., " Perlindungan Hukum Bagi Pekerja Malam Hari di Boshe VVIP Club Yogyakarta." Prodi Sarjana Hukum Universitas Atma Jaya, 2009.
Pangestika, Elza Qorina, "Pelaksanaan Perlindungan Hukum Bagi Pekerja Perempuan pada Malam Hari di Liquid Cafe Next Generation." Prodi Sarjana Hukum Universitas Gadjah Mada, 2014.
Pratama, Rio Arif, Implementasi Perlindungan Hukum Bagi Pekerja Perempuan Yang Bekerja Pada Malam Hari di Liquid Cafe Next Generation dan Boshe VVIP Club Sleman, Magister Hukum Litigasi Universitas Gadjah Mada, 2016.
Books:
Lopa, Baharudin, Al-Qur'an dan Hak Asasi Manusia, Dana Bhakti Prima Yasa: Yogyakarta, 1996.
H.S, Salim, Perkembangan Teori dalam Ilmu Hukum, Jakarta: PT Raja Grafindo Persada, 2010.
Fajar, Mukti, Yulianto Achmad, Dualisme Penelitian Hukum Normatif & Empiris, Yogyakarta: Pustaka Pelajar, 2013.
Lisman, Don't Worry be Healty (Cara Mudah Hidup Sehat Sepanjang Umur), Jakarta: PT Buana Ilmu Populer, 2014.
Tunggal, Hadi Setia, Asas- Asas Hukum Ketenagakerjaan, Jakarta: Harvindo, 2014.
Friedman, Lawrance M., Sistem Hukum Perspektif Ilmu Sosial, Bandung: Nusa Media, 2015.
Suratman, Pengantar Hukum Ketenagakerjaan Indonesia, Jakarta: Rajawali Press, 2019.
Wijayanti, Asri et al, Menggagas Hukum Perburuhan Berkeadilan, Surabaya: CV Revka Prima Media, 2019.
Legal Documents:
Indonesia. Undang-Undang Dasar Negera Republik Indonesia 1945
Indonesia. Undang-Undang Nomor 39 Tahun 1999 Tentang Hak Asasi Manusia. Lembar Negara Nomor 165: Tambahan Lembar Negara 2886, 1999.
Indonesia Undang-Undang Nomor 13 Tahun 2003 Tentang Ketenagakerjaan. Lembar Negara Nomor 39: Tambahan Lembar Negara Nomor 4279, 2003.
Indonesia. Keputusan Menteri Ketenagakerjaan dan Transmigrasi Nomor: KEP. 224/MEN/2003 Tentang Kewajiban Pengusaha Yang Mempekerjakan Pekerja/Buruh Perempuan Antara Pukul 23.00 Sampai Dengan Pukul 07.00, 2003.
Indonesia. Peraturan Menteri Ketenagakerjaan Nomor 33 Tahun 2016 Tentang Tata Cara Pengawasan Ketenagakerjaan, 2016.
Internet Reference
Anonim, "Fiksi Hukum Harus Didukung Sosialisasi Hukum", Hukum Online, 2008. https://www.hukumonline.com/berita/baca/hol19115/fiksi-hukum-harus-didukung-sosialisasihukum-/.
Anonim, "Melirik Geliat Industri Bioskop Nasional", CNBC Indonesia, 2019, https://www.cnbcindonesia.com/news/20190828130800-8-95349/melirik-geliat-industri-bioskop-nasional.
Antara, "Kerja Malam Picu Risiko 3 Kanker ini, Cek Penelitiannya" Tempo.co, 2018, https://gaya.tempo.co/read/1048631/kerja-malam-picu-risiko-3-kanker-ini-cek-penelitiannya/full&view=ok.