Vol 6 No 1 (2019): December
Administrative Law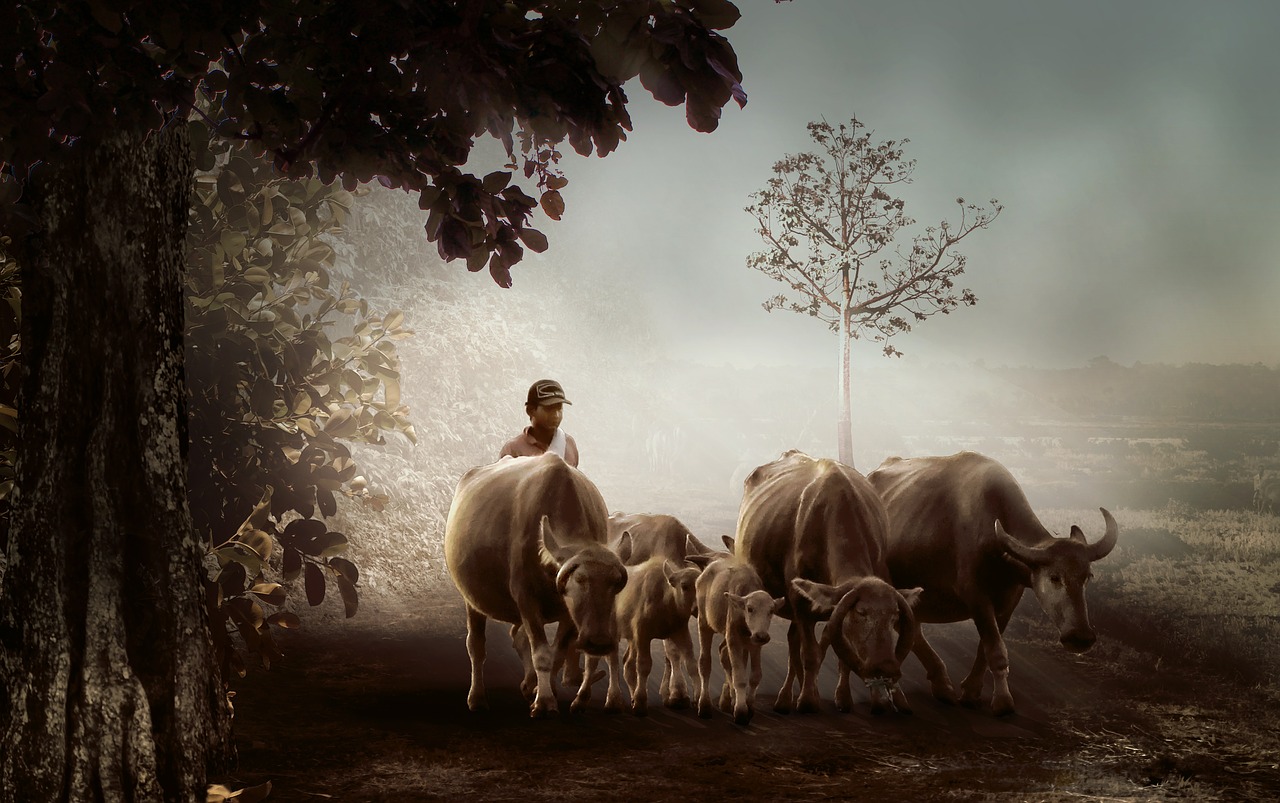 Picture in here are illustration from public domain image or provided by the author, as part of their works
Published
December 5, 2019
Keywords
failure

,

cattle raiding

,

cattle rustling

,

leadership
How to Cite
Abubakar, M. B. (2019). Leadership and Governance: A Case of Cattle Rustling as a Security Threat in Nigeria. Rechtsidee, 6(1). Retrieved from https://rechtsidee.umsida.ac.id/index.php/rechtsidee/article/view/78
Copyright (c) 2019 Mohammed Bashir Abubakar
This work is licensed under a Creative Commons Attribution 4.0 International License.
Abstract
Since the beginning of this political dispensation, Nigeria has suffered a lot from bad leadership with most of its leaders not concentrating on the welfare and security of its citizens because of corruption. Poor leadership undermines the legitimacy of democratic values and tolerance from the leaders and other stakeholders. However, the link between leadership and security challenges in Nigeria was analysed. Qualitative method of data collection was adopted, and secondary data was used. The paper found that cattle rustling as a security threat Nigeria was a product of bad leadership in Nigeria. The paper concludes that, until good leadership devoid of corruption, religious and ethnic interest is put in place, transparency and accountability in all aspect of governance is maintained, cattle rustling will be the order of the day.
Downloads
Download data is not yet available.
References
[1] Bunei, E. K., McElwee, G., & Smith, R. (2016). From bush to butchery: cattle rustling as an entrepreneurial process in Kenya. Society and Business Review, 11(1), 46–61. https://doi.org/10.1108/SBR-10-2015-0057
[2] Canadian Security Intelligence Service. (2016). Terrorism in North Africa and the Sahel - The expansion of a regional threat? Sixth Annual Report, Inter-University Center for Terrorism Studies.
[3] Kabara, A. (2016). Nigeria: X-Raying Military Operation Against Cattle Cattle Rustling in Zamfara. Leadership Newspaper. Abuja Nigeria.
[4] Momale, V. C., Giri, S. A., Yadav, M. S. (2016). Compression Ignition Engine Simulation using Computational Fluid Dynamics. International Advanced Research Journal in Science, Engineering and Technology, 3(6), 6–9.
[5] Moyosore, S. O. (2015). Corruption in Nigeria: Causes, Effects and Probable Solutions. Journal of Political Science and Leadership Research, 1(8), 2504–883. Retrieved from www.iiardpub.org
[6] Nurudden, M.A., Ronald, M., Hamisu, K.M., Sadiq, M., Ibrahim, H., Shehu, U., Abah, H., Aliyu, M.H., Abubakar, A., Ahmed, M. (2014). INVESTIGATION: 322 Herders Killed, 60,000 Cattle Rustled in 2013. Daily Trust Newspaper. Abuja Nigeria.
[7] Okoli, A., & Okpaleke, F. (2014). Cattle Rustling and Dialectics of Security in Northern Nigeria. International Journal of Liberal Arts and Social, 2(3), 108–117.
[8] Schyns, B., & Schilling, J. (2013). How bad are the effects of bad leaders? A meta-analysis of destructive leadership and its outcomes. Leadership Quarterly, 24(1), 138–158.
[9] Umukoro, N. (2014). Democracy and Inequality in Nigeria. Journal of Developing Societies, 30(1), 1–24.